Review: Offroad Arctic Explorer
Today, we have an old friends to visit, Offroad Arctic Xplorer! This was a snus originally made by V2 Tobacco years ago. When V2 was absorbed by Swedish Match, it was discontinued, and just made it's return to production within the past few months! If you're an old softy like me, you probably enjoy seeing old brands return, and this makes me think of the old V2 Tobacco days from when I first started snus. It's also a pretty solid mint product with an extra strong kick, so if that's your thing, let's talk about Offroad Arctic Xplorer!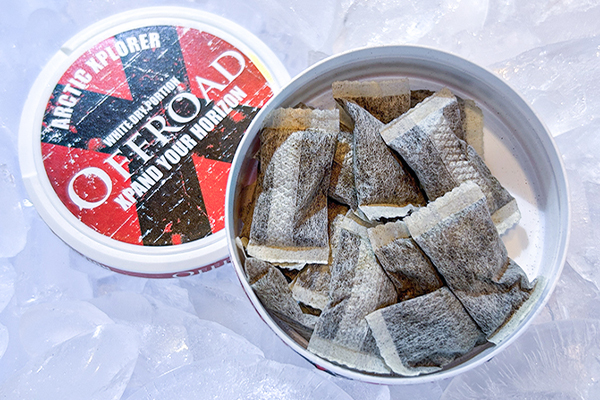 The flavor description for this one says "a fresh mint flavor topped by a cool dash of menthol". You'll find the catch lid on top, which is a compartment you can use to discard of your used snus portions if you aren't near a trash bin. Each can weighs 14 grams and has 20 portions, for 0.7g each. The nicotine content sits at 26mg/g, which breaks down to 18.2mg/portion due to the 0.7g portion weight. Okay, let's check it out and do a review!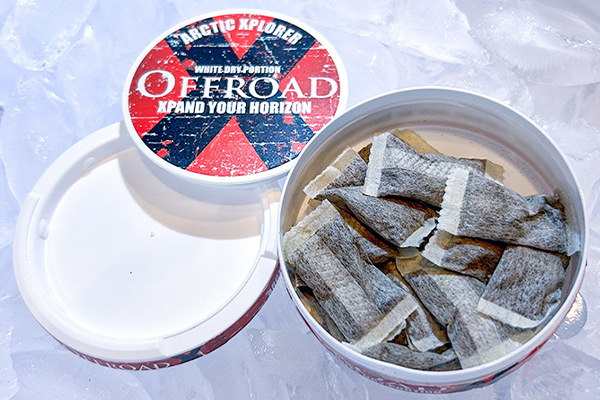 Opening up the can, I pick up a smooth smell of peppermint, an icy tone, and a hint of menthol along with a dab of sweetness. The portions are in the full size, pretty soft to the touch. They are a little dry, but not so dry that they're uncomfortable. They have a nice feel under the lip, and yield a gentle cooling sensation. The flavor is a pretty gentle taste of mint. It's a peppermint flavor, but there's some menthol in the mix too. I find it to be a little sweet, but not as sweet as others I've had. It's pretty balanced. The nicotine kick is pretty strong. Though only 18.2mg/portion on paper, it feels stronger than that to me and has that ultra strong kick to it. The flavor lasts quite a while; usually I can get taste from this for up to an hour, on average.
The Bottom Line
Maybe I'm sentimental, but I've always liked this snus. I think a lot of it is due to my affection for the old V2 Tobacco brands from when I first started snus. But, even so, it's still a good snus in its own right. If you like mint products and want something strong, you really can't go wrong with this one. It's a great tasting snus, it has a strong kick to it, and it has that Swedish Match quality to it. So if you like mint, give it a go!
Get Offroad Arctic Explorer and Expand Your Horizon here!