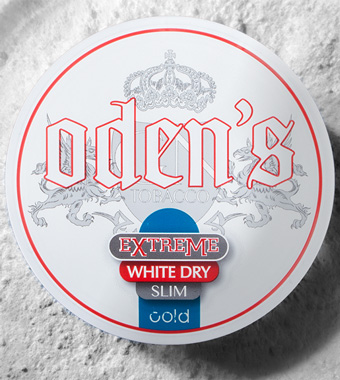 Oden's Cold Extreme (Slim White Dry)
I just reviewed Oden's Cold Extreme (White Dry Portion) here not too long ago, but today we're going to be talking about the slim version. While the former version is more popular, I think this one is a little better because of the slim portions. GN Tobacco's Oden's Cold is, quite possibly, the most popular mint flavor out there. Siberia is probably up there too, but I see most people who enjoy mint products posting about this one. I think their Double Mint is better, personally, but you can't knock the popularity of this flavor! Let's check it out!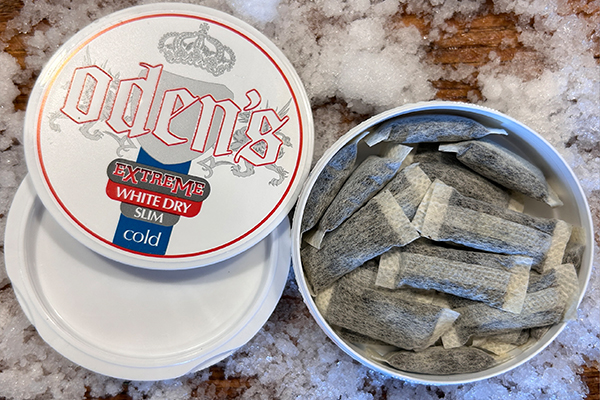 The catch lid on this one pops off on top and reveals your used portion compartment if you aren't near a trash receptacle when enjoying this snus. The flavor description on this one says "a refreshing and cool spearmint flavor". Each can weighs in at 13 grams and has 20 portions. The nicotine content is 22mg/g, however with 0.65g portions it breaks down to 14.3mg/portion.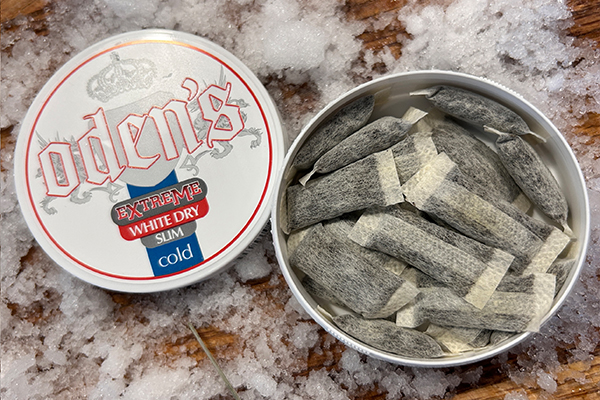 Opening the can, the aroma you encounter is a lightly sweet aroma of spearmint with a hint of mild tobacco. The portions are slim, and pretty soft. They are white dry, meaning less moisture, but they aren't too stiff or uncomfortable. When I put one in I encounter a fresh cooling sensation under the upper lip, which is nice! The flavor of this one is a pretty smooth, semi-sweet spearmint flavor. It's not overly sweet, so I dig that. There's a little tobacco taste to this one, but not too present. The nicotine on this one is strong, but not "extreme". I'd put it closer to the strong level, maybe just a little above that one. The flavor lasts quite a while; usually I can enjoy this one for up to 1.5 hours on average. A benefit of the white dry format is that the portions yield a longer lasting flavor due to the lower moisture amount.
The Bottom Line
All in all, a pretty decent snus. I know the regular sized version is more popular, but to me this one is better. It's not as strong, and the portions have a better fit under the lip. It has the same flavor as the full sized version, but again, I think this one is a better version. If you want a stronger product, you may not find the strength you're looking for in this one. But, if you want a smooth spearmint flavor, I think this one is the way to go!